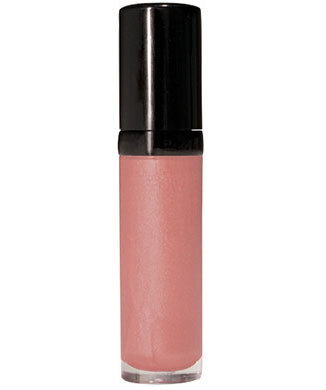 Luxury Lip Gloss (0.21 oz.)
         Nude Nature                   Skinny Dip
        -Toasted rose                 -Cool gold
          Pale Petal                         Girl Boss 
    -Light, cool pink                   -Neutral Pink
 

           Sugar Berry             Pink Pompadour
          -muted, cool pink  -cool, raspberry pink

Multi-tasking, featherweight lip gloss formula with long-lasting hydration and superior shine. Conditioning and hydrating with polymer technology for extended gloss wear. Sheer, creamy and smooth to make vertical lip lines and wrinkles less noticeable. Great choice for the mature woman looking for a soft, enhancing lip color. 

What's inside: The natural benefit of healing Aloe and soothing Silica, which is a natural mineral, smoothing and texturizing the lips. Combined with Moroccan Grown Argan Oil, Castor Seed and Soybean Oil for Vitamin E richness and essential fatty acids for conditioning and hydration. Vitamin C and E provide antioxidant protection with moisturizing benefits.
How to Use: Apply directly onto center of lips, blending outwards. For more coverage, apply additional coats or apply over lipstick for a fuller-looking lip. 
---
We Also Recommend